His TV commercials may cause you to fumble for your remote, but his image is indelibly connected, in the minds of Central Florida consumers, to quality appliances at the lowest possible prices… and that is his goal.
Like Lincoln, whose folksy demeanor and down-home humor disguised the greatest political mind in American history, Sam Pak, dressed in a white tee shirt and shorts, declaring in his thick oriental accent, "I love appliances," is in fact one of the area's savviest entrepreneurs.
Born in 1956, Pak grew up in post-war South Korea, a far cry from the technical, industrial and cultural nexus it is today. In the late 60's, Samsung was just moving into electronics and LG was a fledgling appliance company manufacturing under the brand name "Lucky."
For Pak's parents, and particularly his mother who worked on an American army base, the United States was truly the land of opportunity and security. In an act that still appears to open an emotional floodgate, his oldest sister was adopted in her late teens by an Army colonel and his wife, who had befriended the family, so she could come to live and study in the U.S. Originally, 4-year-old Sam was going to go with her, but Pak's father felt he would have no Korean identity if he left at that age.
So in 1973, at 17, Pak boarded a plane to travel halfway around the world to be reunited with his sister, who lived on the Space Coast. Pak described his English skills at the time, as "about equivalent to someone who took two years of Spanish in junior high."
From Seoul to Satellite High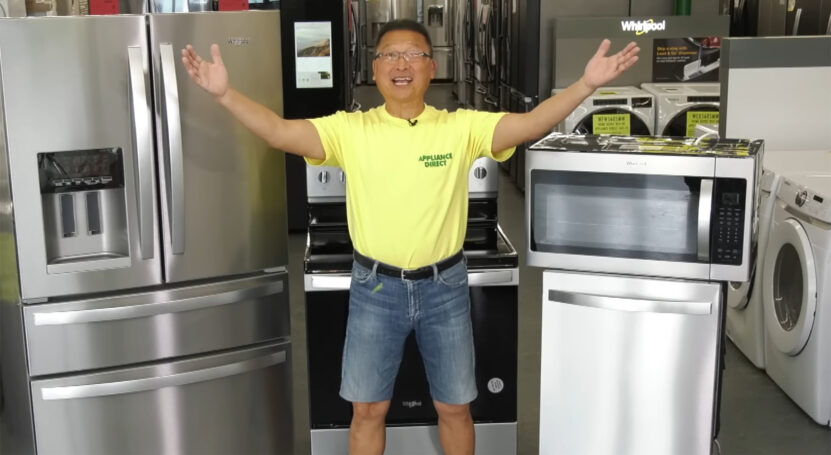 Arriving in April, the principal of Satellite High, who lived just three houses down from Pak, told him he should go to school. So, on his third day in the U.S., Pak became a high school student.
"It was pretty tough; I couldn't pronounce people's names and was used to everyone having black hair," he said laughing. "Fortunately I didn't have any problems in math, so they thought I was a genius, except when I had to do a word problem. Then I met an English teacher, Mrs. Spain, who tutored me; she was great. After school, I would study in the library until they closed." Then he added, "There were days when I wanted to go back to Korea; everyone does."
"During that summer the principal told me, 'You can certainly go on from where you are or you can go back to being a sophomore since your English is challenged.' So I decided to go back to the 10th grade and graduated three years later when I was 20. Of course, one thing that made me real popular was the drinking age back then was 18!" Pak joked. "I did graduate from Satellite High with honors."
It was at this juncture that Pak made a strategic decision. "I thought about becoming a doctor; at the time I was volunteering with Harbor City Ambulance. But I was also doing deliveries at Topline Sales (which would later become Topline Appliance Superstore), where my brother-in-law was a half owner. I pondered college, but I knew that I was still behind with my linguistic skills."
Pak decided to stay with the appliance business, which he began to develop a real affinity and knack for, to see where that led. Soon he was a warehouse manager, then moved into sales, opened their Palm Bay store, and eventually became the manager over two stores."
Applying Himself to Appliances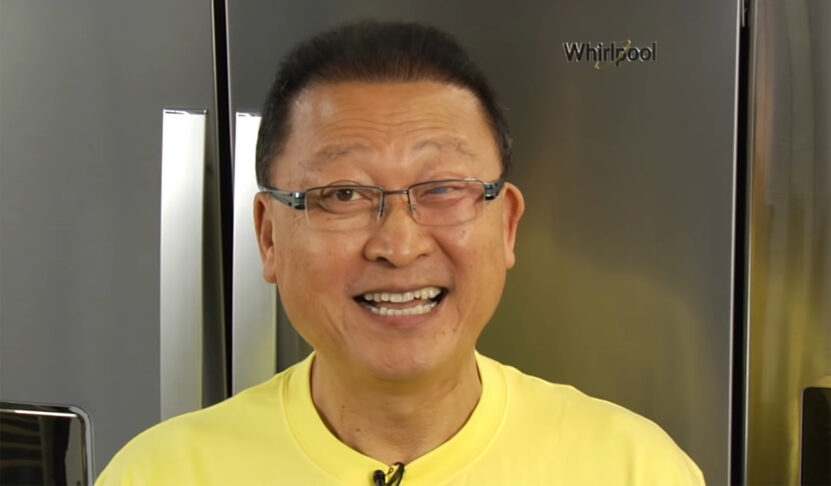 "At that time, we were a force to be reckoned with; I had to learn to do everything – sales, finance, advertising – I did it all. But I left Topline in 1989, as I could see the market was changing," Pak reflected. "The competition was buying better and exclusively selling one brand. I knew this because I used to dive their dumpsters at night to get their price sheets (smiling). When I tried to explain their buying and marketing strategy to the people at Topline, they told me, 'We've been doing this for 30 years, there is no way they can do what you are saying.' If they had changed it would have been a different story, but I wouldn't be where I am today."
Pak continued, "Before I could open my store I had to have a line; someone had to agree to sell me their merchandise. Fortunately, I knew the factory reps, had explained to them my plans and they agreed to open me. My first line was Westinghouse, but at that time a large part of our inventory was used merchandise."
Pak and his wife Eun Bee, who serves as his financial officer, opened their store in what is now Florida Beer Company on US1 in Melbourne. "While we were working on the building, getting ready for the opening, the banker that held the inventory for Topline called me asking for help. He said if I would assist him he would help me get a credit line and let me buy their excess inventory. As a result, we made money the first year," Pak said.
"This was also when I was first introduced to Mark Salmon." Mark had just moved from the Orlando market and was working with local advertisers for what is now Bright House Networks. It was that relationship and eventual partnership that made Sam Pak one of the most recognizable retailers in Central Florida. Pak admits, "Back then it was easier to get started. Our only real competition was Sears and Circuit City. Now Sears doesn't have nearly as big a market share. Today we have to compete with Lowe's and Home Depot. Sears had high margins, so our prices were competitive. Now, it is all about volume."
It was Salmon who recommended changing the name to Appliance Direct, which implied a wholesale outlet, instead of The Appliance Store, a move a number of other retailers have since imitated. He also helped Pak understand that it is great marketing that leads to sales.
"Mark was smart and shrewd. His concept was you have to use an advertising medium you can compete in, and the newspaper just wasn't going to deliver for us. Sears and others bought so much volume nationally that we couldn't come close to matching them. Mark's idea was, 'Buy local and target your audience.' He saw back in the early 90's, in cable TV, what everyone knows today," Pak explained. Cable TV did for Appliance Direct what billboards did for Ron Jon – it turned them into a household name. Salmon would later leave Bright House to join Appliance Direct as president.
Building the Niche
The genius and rapid growth of Appliance Direct came partly from utilizing the most effective advertising medium for their market, but also from solving someone else's problem. Manufacturers' warehouses were filling up with brand new merchandise that had been returned from retailers because they were scratched and dented – it was their nightmare. The products were new and still under warranty, but they couldn't be sold as new. Pak saw this merchandise as a "like-new" low cost option for consumers.
Then, another fortuitous incident occurred, at least for Appliance Direct. The fire sprinkler system in a huge Whirlpool warehouse in Orlando went off, soaking the boxes that the merchandise was stacked in. Boxes were tipping over and the company was desperate. Appliance Direct had just moved into their location on Babcock St. in Melbourne and as Pak said, "Our inventory was so slim you could drive a golf cart through our aisles…fast!" Whirlpool called him and he bought as much as he could. It was the beginning of a bigger picture.
In their first month in the new location, they did $89,000 in sales and thought it was great; the next month they went over $100,000 and could hardly believe it. Soon after that, an executive at Whirlpool decided the company should consolidate and channel all of its scratched and dented merchandise through five retailers around the country. Because Pak had handled the Orlando warehouse disaster, Appliance Direct was a strong contender, except they didn't have a large enough credit line.
Pak had gone from C.O.D. on all his merchandise to a $5,000 credit line, to $500,000 and then jumped to a $1.2 million credit line in order to handle the scratch and dent merchandise. Soon, Pak's business was the largest scratch and dent distributor in the country, and the only one east of the Mississippi for Whirlpool.
Changing Times, Changing Market
But as the market slowed down in 2006 and new housing starts slackened, the quality of warehouse and shipping employees improved, thus decreasing the availability of scratched and dented merchandise. It was a supply that Pak, at one time, thought was endless. Manufacturers began to see market demand, which Pak had helped create, for an ever smaller supply. So the prices began to rise and Pak began to exit that market. As he said, "It was a good time, but that time was gone."
They also made a bid to expand rapidly throughout the southeast by purchasing 39 locations from Rex TV and Appliances. However, the cost of closing and reopening so many locations proved too much; the idea failed quickly and lasted only seven months. "We broke our format," Salmon explained. "The lesson we learned is we have to always treat our business as a startup. If it doesn't grow at the same efficiency as it did in the beginning, then we don't do it."
Appliance Direct weathered the reorganization successfully and today they operate nine stores in Central Florida, making it one of the largest appliance retailers in the region. There were other changes they made as well. At one time their stores averaged over 30,000 square feet; now they are going to smaller stores, with better locations and a better buying experience. Pak explained, "We want people to have an ACE Hardware experience, without the additional ACE Hardware price."
They also reduced the number of brands they carried. "We found that by aligning ourselves with one brand that we think is the best and showing that brand in depth, we became more valuable to both the consumer and the manufacturer and thus are able to negotiate the best prices," explained Pak.
Looking ahead, the future of Pak's appliance empire looks bright. Looking back, he proved that the dream of coming to America, working hard and working smart, is still an opportunity unrivaled anywhere in the world. "Whatever you choose to do, do something that you enjoy doing, something you want to do, rather than what you have to do," advised Pak. "That is why I consider myself lucky. What I was essentially forced to do was something I found I loved doing…selling appliances."
About Appliance Direct
Incorporated, 1995
CEO: Sam Pak
President: Mark Salmon
Locations: Melbourne, Merritt Island, Kissimmee, Winter Garden, Altamonte Springs, Fruitland Park, Port St. John, Bellwood, Waterford Lakes
Exclusive Whirlpool family of appliances dealer
Fun Facts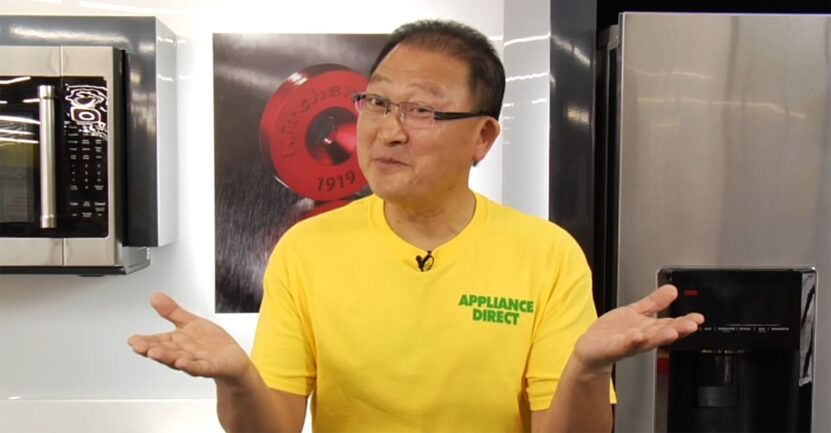 The pitchwoman often featured in Appliance Direct commercials is not Sam Pak's wife. She is Lee Procise, a school teacher and the wife of Dave Procise, who has been involved in the production of Appliance Direct commercials for years.  Also, her knee is fine; the leg brace is just a prop they use in the commercials for Scratch and Dent World.
Pak met his wife Eun Bee, who was a ballet teacher, on a trip home to South Korea.  She serves as the company's financial officer.
Pak's eye patch is real; he has had more than one surgery on his eye due to a racquetball injury in high school.
Did You Know?
Sam Pak's expression for crazy or stupid, "Wakkie Nunu," popularized by area teens, has found its way into the online Urban Dictionary.