Water sports Boat Company Expands Its Reach — and Its Mission
When Correct Craft was founded in 1925, the world was just starting to learn how mass production could improve the way people live. On assembly lines all over America, workers used mechanized equipment and standardized parts to increase the number of products manufacturers turned out. Each piece would be as reliably the same as the one built before and after it. Manufacturing facilities started cranking out vacuum cleaners, washing machines, refrigerators, automobiles, airplanes and other technological wonders.
Walter C. Meloon started his boat manufacturing company on South Orange Avenue in Pine Castle, just south of Orlando, where workers built a variety of craft ranging from powerboats to race boats to sailboats. He named it the Florida Variety Boat Company. By 1936, he changed the name to Correct Craft after hearing a shoe advertisement on the radio about "the correct heel for your shoe" and thinking, why not "the correct craft for you"?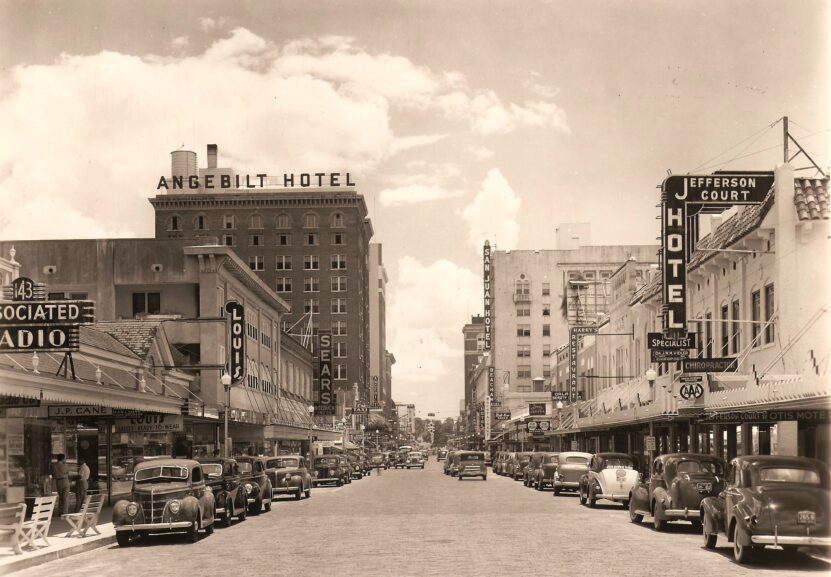 The best part is that we are just getting started making the world better. Increasing computational power is transforming the world and will lead to technological breakthroughs over the next 10 years we can hardly imagine. Artificial intelligence, quantum computing, 3D printing, 5G technology, biotech, robotics, solarization, nanotechnology and other technologies are poised to explode. This technological tsunami is creating a tremendous health and wealth windfall.

— Bill Yeargin, who authored "The Future is Bright," an article published in Boating Industry in July 2019
In 94 years, the company has been through two recessions, a world war, a near-bankruptcy and, more recently, global expansion of its facilities, operations and distribution. Today, it remains at the forefront of innovation as a manufacturer of boats used for water sports, including fishing, skiing, kneeboarding, wakesurfing and wakeboarding. Correct Craft's brands include its flagship Nautique line, founded in Central Florida, as well as other brands the company has continued to accumulate through acquisitions that have put it past the $600 million mark in annual revenue.
"Correct Craft has a wonderful history, but 2001 to 2006 was a rough time for the company," said President and CEO Bill Yeargin. "When I started in 2006, I was the fifth CEO in five years. The family who owned Correct Craft felt like my values aligned closely with theirs and that I was the person to turn the company around."
The founding family gave up Correct Craft in 2008 when Meloon's descendants sold it to its current owner, Ambassador Enterprises. Yeargin and his team continue to tout the company's rich history, which is memorialized on its website and in countless news articles published through the years.
There's the story about how the company made a name for itself during World War II. In 1945, General George Patton and his forces in the U.S. Army were running out of ammunition and supplies. Thousands of lives were at risk, and they needed a delivery that would require 600 storm boats to cross the Rhine River in Germany.
Correct Craft was asked to become one of several suppliers and manufacture 400 storm boats. The company ramped up its workforce and worked around the clock to produce them in 15 days, three days earlier than the deadline — in a period when it normally would have been able to build 48 vessels. Meloon called the feat a miracle and attributed it to divine inspiration.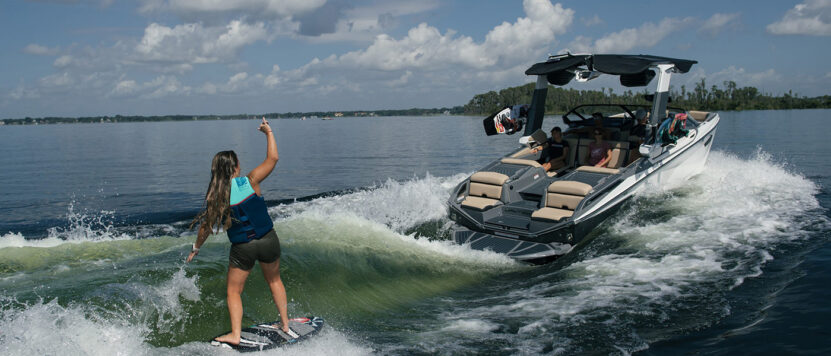 Then there was the story about how the company received a U.S. government contract for 3,000 boats in 1957. It delivered hundreds of them, but the deal went sideways and the company was left in debt and holding a warehouse full of vessels when the payments fell through. Correct Craft was able to secure a contract with the government of Pakistan for some of the boats in inventory plus the construction of several larger boats. A local auto dealer granted a 10-year loan on the factory property, and a shipping company loaned Correct Craft enough money to pay off its debt. The company came out of Chapter 11 in 1965.
There were happier stories, too. Correct Craft released the world's first tournament inboard ski boat in 1961, a Ski Nautique vessel constructed with fiberglass. In 1986, the company signed a contract to supply Ski Nautique boats for the ski shows in SeaWorld's marine parks. In 1995, the company made a deal with Suzuki to become an exclusive distributor of Correct Craft boats in Japan.
In June 2006, the company moved to a new 217,000-square-foot manufacturing plant. Yeargin joined Correct Craft three months later, and the company took off in a new strategic direction.
Expansion and Recognition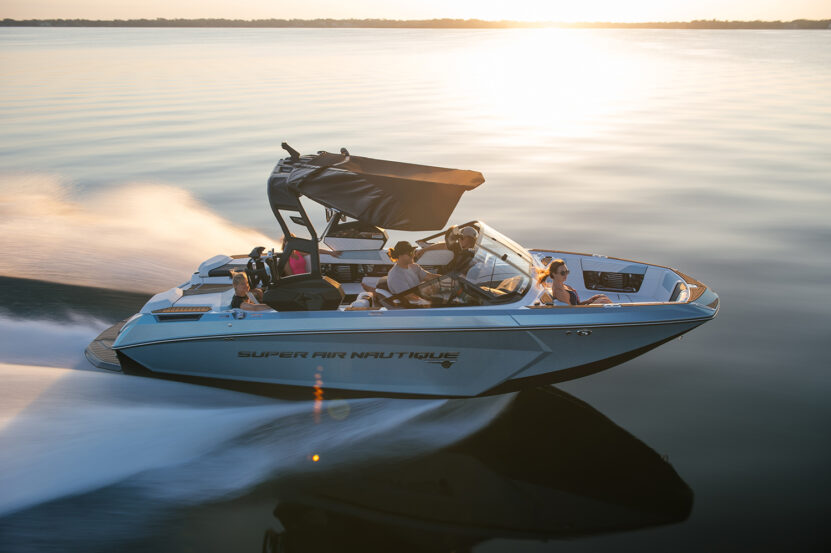 One of the company's challenges has been to maintain its entrepreneurial roots and small-company feel while expanding from 230 people in Orlando in 1999 to now more than 1,700 employees. The company has operations at 14 sites today and has expanded its distribution into more than 70 countries.
When Yeargin joined Correct Craft, he brought a unique combination of business experience and industry knowledge. A former CPA, he had added MBA to his credentials and was working in the marine industry when he was hired to turn around South Florida yacht builder Rybovich. Then the publisher of an industry magazine asked him to write a monthly column on management and leadership, which led to speaking engagements all over the world.
Since he took the helm, Correct Craft has won numerous industry awards, including Boat of the Year and Most Innovative Product. It was recognized as Florida's Manufacturer of the Year in 2014. Boating Industry magazine named Yeargin its Mover & Shaker of the Year in 2016, saying he was chosen for not only his work at Correct Craft but also for his tireless advocacy of the boating industry. In May, the Foundation for Recreational Boating Safety, Education and Environmental Awareness recognized Yeargin with the 2019 Hammond Marine Industry Leadership Award.
Yeargin has served on boards of directors and advisory groups for several organizations, including the National Marine Manufacturers Association and the University of Central Florida (UCF). He has served on Cabinet-level councils for both the Obama and Trump administrations to advocate for industry priorities. He has testified before the International Trade Commission and has met with top government officials in Washington, D.C.
Growth Strategy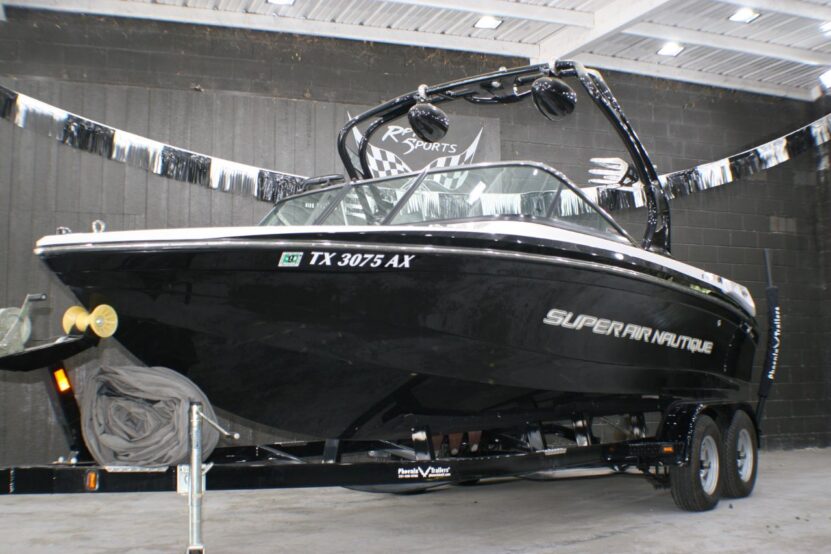 What does the future hold for Correct Craft? Yeargin recently outlined his three-part growth strategy for keeping the company at the top of the industry:
1. Optimization of its current companies through strategic planning and building premium brands.
Correct Craft now owns Centurion Boats and Supreme Boats in Merced, California; SeaArk Boats in Monticello, Arkansas; Yar-Craft and Bass Cat in Mountain Home, Arkansas; Pleasurecraft Engine Group in Little Mountain, South Carolina; Bryant Boats in Sweetwater, Tennessee; Parker Boats in Beaufort, North Carolina; and Aktion Water Parks in Orlando, Miami and Auburndale, Florida.
The company will continue looking for new brands to acquire as it grows its footprint in the boat manufacturing space, Yeargin said. "I fully expect us to keep making acquisitions. Because we have a track record of creating immediate positive results in the companies we have acquired, we believe we have a model that can continue to impact new companies and build on our success. We will soon be pushing $700 million in annual sales, and I expect that through optimizing our current companies and new acquisitions, we can double that over the next several years."
2. Acquisitions of companies by appealing to owners who don't want to sell to a traditional buyer.
"We appeal to sellers who want to sell to someone with a long-term strategy who will protect their employees, brand and legacy," Yeargin says. In Boating Industry, he explained the strategy this way: "There are many people in our industry who have owned their company for decades and would like an exit opportunity but have also seen what can happen when a company is sold to a private equity firm. They want no part of that for their 'baby.'"
3. Investment in Watershed Innovation, a subsidiary launched in February 2018.
The initiative's goal is to identify, evaluate and implement new technologies for Correct Craft and its other subsidiaries, as well as the entire marine industry. It's doing this by bringing together talent from all of Correct Craft's entities to find innovative solutions. In July 2018, Watershed Innovation announced a partnership with UCF's Senior Engineering Design Program to develop a quiet aluminum fishing boat with electric propulsion.
In May of this year, Correct Craft acquired Merritt Precision, a Merritt Island company that manufactures highly sophisticated plugs for the marine, automotive and aerospace industries. Two months later, Correct Craft announced Merritt Precision will expand to a new five-acre facility in Titusville.
"We are spending nearly $10 million to identify, research and implement exponential technologies at our Correct Craft companies," Yeargin said. "Robotics and 3D printing are two types of significant advances that are changing manufacturing. Our innovation entity is reviewing how we can implement both of these."
Talent Pipeline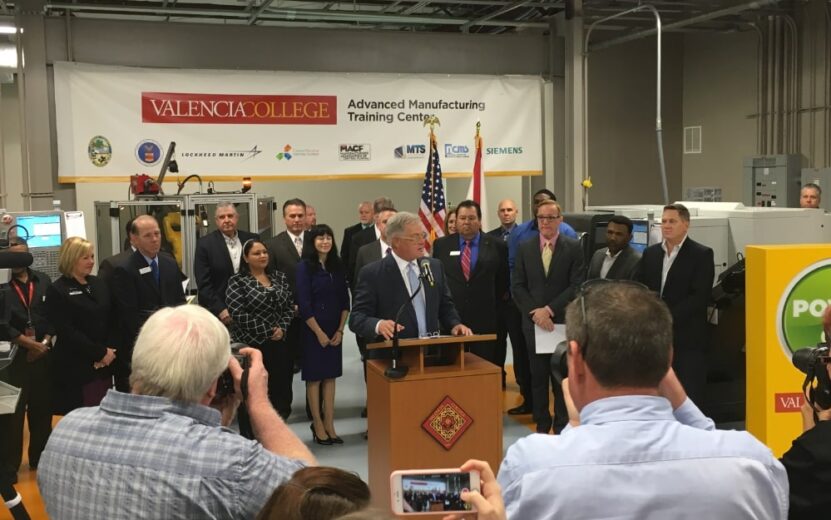 Like other members of the Manufacturers Association of Central Florida (MACF), Correct Craft and its local Nautique brand face challenges in finding and keeping workers. Manufacturers throughout the U.S. are keeping an eye on global trade discussions and tariffs, which affect their comfort level about hiring. They are also concerned about the pipeline of talent coming out of schools and how to convince young people to go into manufacturing.
"If you get 20 CEOs in a room and ask them what their biggest problem is, more than 15 of them will say finding good people," Yeargin says. "We have a great reputation in the community and get many of our employees through referral. We offer competitive pay and great benefits, but most of all, we have a great culture. As part of our culture, we invest heavily in employee development, which is something that also attracts and helps us retain good employees."
He has said the company's foundation has three pillars: people, performance and philanthropy. That third pillar keeps employees tied to the company's values and rich history. The company's tagline and motto are "Making Life Better." Employees from Correct Craft have traveled to Cambodia, Ethiopia, India, Uganda, Kenya, the Caribbean and other locations to build houses for homeless families, serve schools and orphanages, feed the hungry, fight human trafficking and support other organizations.
Even outside the philanthropic efforts, Yeargin's job involves traveling around the world — and trying out the products. When he's in Orlando, Yeargin can often be found wakeboarding at Orlando Watersports Complex, a Correct Craft subsidiary. But ask him what he enjoys the most about his job and he'll say it's the people.
"We can help 'make life better' for employees, customers, business partners and people who benefit from our philanthropy, and that is exciting," he says. "When we are successful, almost all our nearly 1,700 employees get financial bonuses, which I love. Our platform gives us lots of opportunities to make life better, and that highly motivates me."