STEM Focused Entrepreneurialism
It is innovative in its purpose, its approach and its first landmark building, designed by Spanish architect Santiago Calatrava. Looking more like Starfleet Academy, Florida Polytechnic University's new home, visible from I-4 in Lakeland, opened its doors to its first class last month. What was once a branch of the University of South Florida, it was spun off in 2011 as a separate university that targeted the growing need along the Central Florida High Tech Corridor for STEM (Science, Technology, Engineering and Mathematics) graduates.
14 0609 Florida Polytechnic University Photo by Jeane H. Vincent_0110"Already there are more than 11,000 innovative firms along the I-4 Corridor. We want to ensure those firms can thrive in Florida and that we can attract even more innovators to our state," commented Florida Poly's COO Ava L. Parker. "So our purpose is to help grow the STEM talent those companies will increasingly need to be vibrant and successful, and in doing so, we're giving our students the best opportunity for success as well."
Parker has spearheaded the project since December of 2012. A University of Florida journalism and Law School graduate and a veteran of both the Florida academic and political world, she chaired the State University System Board of Governors for two years and served 10 years under Governors Jeb Bush, Charlie Crist and Rick Scott. She is also a charter member of the board of trustees of UCF.
To not only build a campus, but to build an institution in so short a time has been no small task. And Parker and her team, driven by vision and market demand, have risen to the occasion.
Honing in On Their Target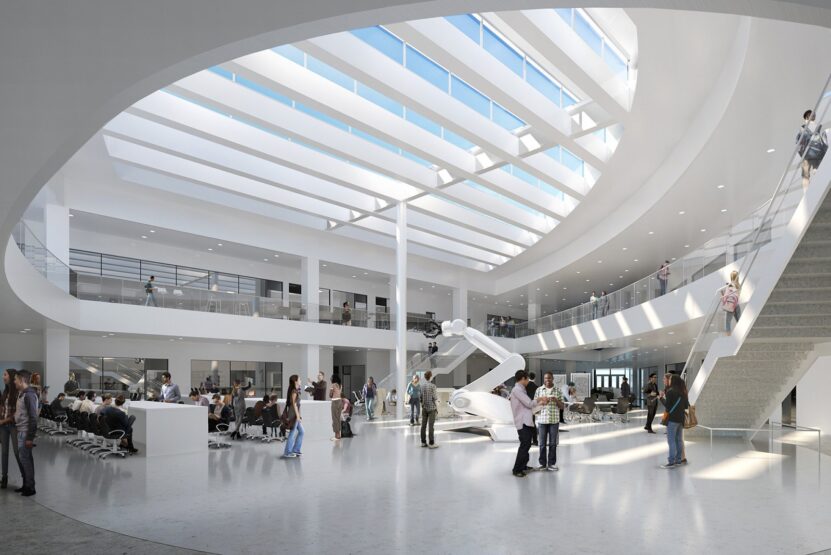 Florida Poly will focus on 19 concentrations in six majors. Though some of its majors, like computer science, electrical and mechanical engineering, are similar to what is offered in other state universities, Parker states that Poly's concentrations are not saturated by existing universities and are needed by industry. The university will have an entrepreneurial focus concentrating on the applied, not theoretical, side of these disciplines.
The school recently appointed its first president, Dr. Randy K. Avent, who previously served as associate vice chancellor of research development at North Carolina State University, as well as being a professor of computer science, and is the founding director of the university's Data Science Institute. He also worked in a variety of capacities with the Massachusetts Institute of Technology (MIT) Lincoln Laboratory.
Dr. Avent explained, "Florida Polytechnic will focus on the core STEM disciplines of engineering, big data analytics and computer science that are in growing demand. By working closely with industry partners and by hiring faculty members with industry experience, we'll be able to engage in problem-driven research, giving our students the most practical learning experience possible while solving real-world problems as we go."
Pointing to Florida Poly's mission, Board of Trustees Chair Rob Gidel, described the reasons for Avent's appointment: "Dr. Avent personifies the innovative, entrepreneurial qualities that we hope to inspire in our future students. As an institution focused on hands-on learning, we're proud to welcome Dr. Avent, who has impressive experience and demonstrated commitment to applied research and academics."