When you spend a lot of time at your desk, little things like where you put your monitor and how tall your chair is are going to make a big difference in how productive you are and how healthy you're going to be. The most comfortable and efficient workplace designs need to be practical, durable, and convenient. Chairs that are awkwardly positioned, desks that are a mess, and lighting that is too low can all add up to a tiring work environment that you may not even notice daily, but that can make a difference in the long run. With a few tweaks, you can improve your office experience. Here is what we recommend.
The Ultimate Guide to Office Desking: Choosing the Right Setup for Your Workspace: Top 6 Things To Understand
1. A comfy chair is a must-do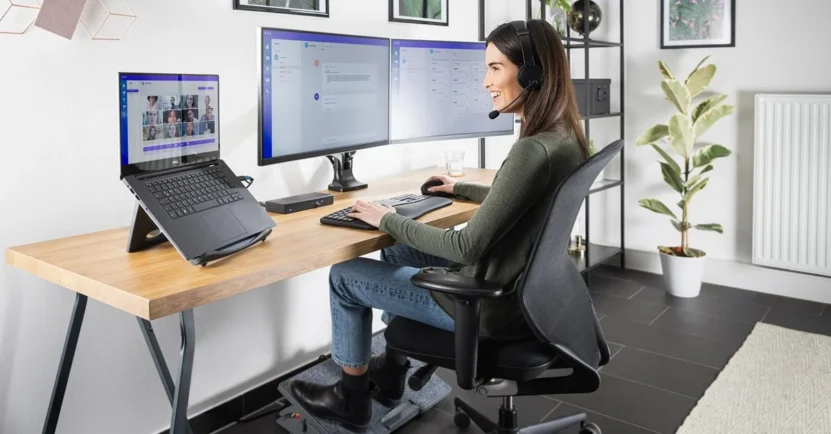 Fix up your posture and go for a chair that is comfy and spacious! After all, you will be spending anywhere from 4-10 hours each day in that chair, which is why it needs to be comfy and spacious. Office Furniture Company is one of the largest online retailers of commercial furniture in Australia and has helped thousands of our customers. Whether you are setting up a home office or a large-scale office you can still find a chair that suits you. On their site, there are task chairs, executive chairs, office desking and workstations, height adjustable desks, office storage solutions, and much more! Visit this site and browse through your office desking options, you will love their selection.
2. What tech do I need for my home office?
You may wish to purchase some supplementary equipment in addition to the standard laptop, phone, and high-quality router. Make sure the new technology you buy is compatible with your current setup, whether you use a Mac, PC, Apple, or Android device. When shopping for new technology, it's important to search for features like Bluetooth connectivity and appropriate port compatibility. Make sure the new gadget works for you and your lifestyle. If you anticipate doing a lot of printing, for instance, you should invest in a high-speed, dependable printer with all the technical features you'll require.
3. Find a comfy corner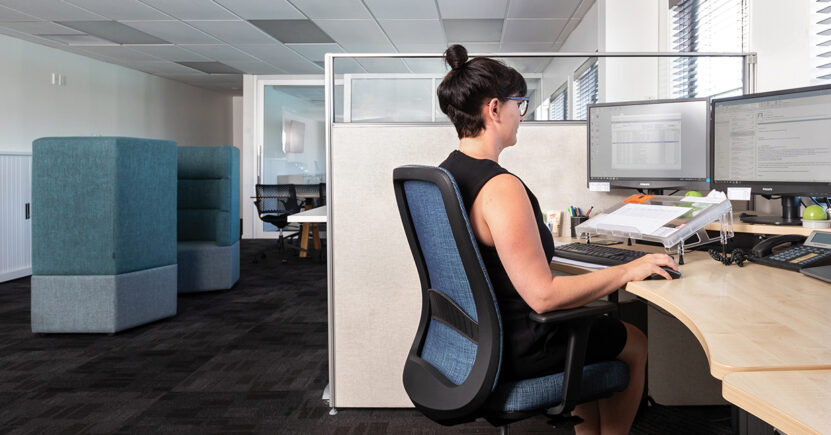 The first and most important step in creating a fascinating home office workstation is determining the best location to set up your desk. A large residence makes it simpler to locate a decent spot. No matter how big or little your house is, try to locate the area that is the most silent.
It's essential to choose a quiet environment to work in since distractions from your surroundings can have a big impact on your productivity. By offering a flat surface on which to work, you should make the workplace as functional as is practical. Whether at the kitchen island or the coffee table in the living room, this can function as a new work surface.
4. Light and noise impact
When properly illuminated, we are able to carry out our tasks with ease and accuracy. You won't strain your eyes or get headaches from staring into the darkness for too long. Keep the following in mind as you select a spot for your home office:
Make sure your office has plenty of windows to let in natural light
You should position your PC near a window
Try to spot any distracting reflections on the table or elsewhere
Reduce your screen's brightness to ease the strain on your eyes
Also, noises from the street, comments from passers-by, and a neighbor's grill are all going to build up and cause you stress. They add to people's tiredness at the end of the day. Think about locating your office in a peaceful spot, particularly one that can be closed off from outside noise. To avoid being distracted by outside noise, noise-canceling headphones are a smart investment.
5. Set boundaries with your family members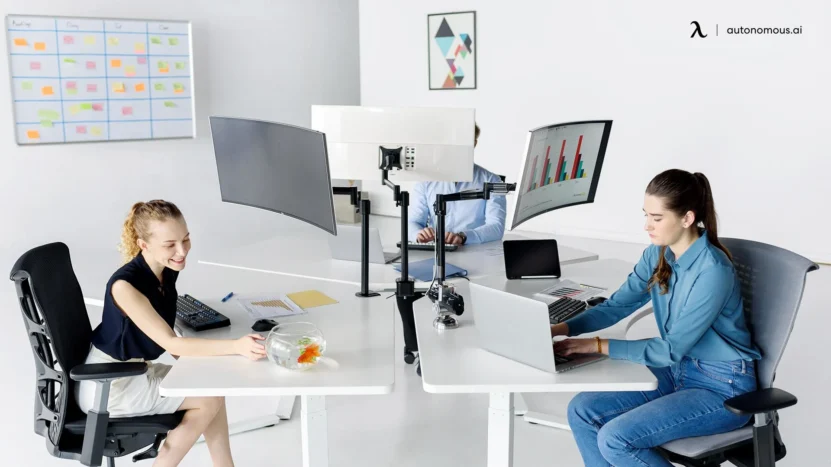 Working from home has the potential to increase output while reducing costs. Setting boundaries with loved ones, however, is essential for maintaining good relationships. Before setting boundaries, there must be discussion and agreement. Recognize that every person has different preferences and needs, and try your best to satisfy as many of them as you can. The following could serve as illustrations of essential common limits:
Limiting the amount of time you can spend on your phone and the internet to prevent you from losing your focus
The capability of saying "no" when requested to perform anything that conflicts with your morals or could be harmful
The capacity to establish strict due dates for tasks or meetings6.
6. Mouse and keyboard
Laptop keyboards are not ergonomic since they are made to fit the laptop. Find a place to work where you can set up an external keyboard if at all possible. If you move the keyboard to this position, you may be able to type with less strain on your hands and wrists. You should try out as many various models of ergonomic keyboards as possible before making a final decision. The odd motions of a regular mouse or regular keyboard could cause wrist pain. Pen tablets or trackpads are just some of the alternatives that can be used instead. There are benefits to using both. Look for one that fits your hand well and doesn't need too much motion from your wrist (trackballs and vertical mice, for example, let you use your fingers instead of your wrist). One alternative to consider is using a left-handed mouse.
So, are you ready to set up your at-home office, or are you ready to step up your job office area? Either way it may be, you can apply all of these tips and tricks to both situations and both offices. Simply follow our tips and tricks, install all the basics, and finally enjoy your work hours! It doesn't matter what your job is, as all of these items and advice can come in handy!