Apart from the fun purposes, drones are used for photography, videography and many more purposes. It is enjoyable to see them flying in the sky. Everyone finds it interesting to watch them standing on the ground. They are one of the best options when someone is learning about aerial photography and videography. Many beautiful scenes can be captured by using drones which are both outstanding and awesome to showcase.
However, if you are looking for something that's just a little more challenging you may consider a stunt drone. A list of the 5 best stunt drones has been compiled to help you choose one. Go through the following list to get the best available stunt drones in the market.
5 Best Stunt Drones
 Sky Viper Fury Stunt Drone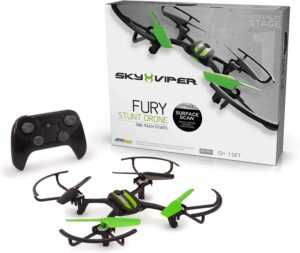 This drone is equipped with surface scan technology and professional-grade firmware that provides a simple and stable flight for everybody from beginners to hobbyists. These features confirm the stable positioning and path auto-correction if the drone starts to drift.
It also includes improved auto-hover that allows easier control in between commands. Its dual flight mode provides the choice of normal and sport flight. Its one-touch stunt feature helps the drone perform incredible stunts which are visually impressive.
This drone is programmed to keep itself in the air and fly steadily, even if you have no previous experience of flying a drone. Even if you take the hands off of the controller, your drone comes to a complete stop in mid-air which may be helpful for a beginner.
Features
One-touch stunt
Fly barrel rolls in one of 4 directions
Flips 360 degree
Cheerwing Syma X5SW-V3 Wifi FPV Drone2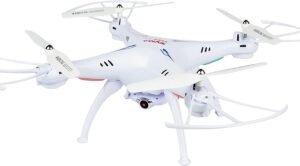 This drone comes with a 720P HD Wifi Camera that enables you to take better aerial photos and videos. It is upgraded with a one key take off / landing and altitude hold function that makes the drone easier to be used by kids, beginners, and newbies without any skill.
Both of its high and low-speed modes are suitable for pilots with different skill levels allowing you to enjoy a racing game with people of different age groups.
The drone also includes the feature of APP control that helps to control the drone without the remote controller. Its high-quality ABS material and Protection Propeller Guards provides more protection to the drone, making it more tough and durable.
Features
APP control and trajectory flight
720P HD Wifi Camera
3D Flips and 2 Speed Mode
Altitude hold
High/low-speed mode
DJI Mini SE – Camera Drone
This drone is as light as a smartphone that weighs less than 0.55lbs / 249 grams. Its ultra-portable designs allow you to capture unforgettable moments effortlessly. You can enjoy up to 30 minutes of flight time with a fully-charged battery which has a longer time limit than similar consumer drones available on the market.
DJI Mini SE drone is equipped and supports 12MP aerial photos and 2.7K HD videos. Its 3-axis motorized gimbal provides superior camera stability and ensures clear ultra-smooth footage. Its wind resistance features help you to take stable footage even when flying along a windy coastline or high above an alpine forest.
Features
Resist 29-38kph winds and take off at a max altitude of 4,000 meters
Supports 12MP aerial photos and 2.7K HD videos.
Easy to Use Template
30 minutes of flight time
DJI Air 2S Fly More Combo – Drone
This drone is equipped with a 1-inch image sensor and large 2.4μm pixels. It also comes with the feature of Quick Shots, Master Shots which is an advanced intelligent feature that gives users the best shots in any location with just a tap. Its 10-bit Dlog-M colour profile can record up to one billion colours.
This drone also includes the feature of image transmission technology, giving you an ultra-smooth, clear, and reliable image feed every time you fly.
It also has the ability to perceive the environment in all four directions including up, down, forward and backward allowing it to avoid obstacles actively. Its environment sensing ability also helps it to fly in complex scenarios and at a high speed.
Features
10-bit Dlog-M colour profile which allows a capturing capacity of one billion shades
Ability to perceive all four direction (Up, Down, Right, Left, Forward and Backward)
1-inch wide image sensor allowing to capture better pictures
5 miles long video transmission radius
Call Of Duty MQ-27 Stunt Drone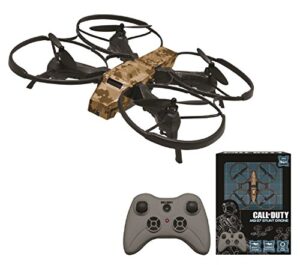 This drone helps you to perform excellent stunts. Its special-ops inspired quadcopter allows you to race your friends through the sky. It can connect to the 4-channel controller to recharge which includes a screwdriver, USB charger, and extra propellers.
It also includes headless mode features that will help you to move the drone in any direction effectively. It has the ability of 360 degree turns, flips, & rolls. It should also be noted that this drone is best for people of more than 14 years.
Features
Connects to the 4-channel controller to recharge.
360 turns, flips, & rolls.
Available in dual speed modes
Buyer's Guide for Best Stunt Drones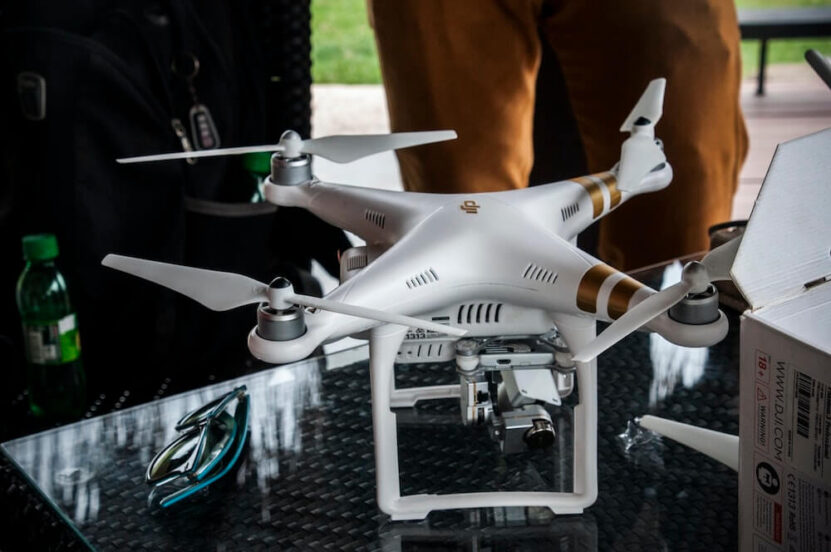 The aforementioned stunt drones are the highest rated stunt drones available on Amazon. These are unique in both quality and design. The unparalleled features of these products are hard to compare with any other products. Although these stunt drones come in different designs, the experience of flexibility and smoothness in using these machines are the same.
Speed
Before buying a stunt drone, you should check the speed of the drones as the speed of different drones varies from each other. Due to being extremely agile, some drones are fantastic for shooting around corners. With such high flying speeds, it is important for these drones to be responsive, helping you to stay in control and get back into the race.
Technical Features
With the features like GPS and controllers, you can get smooth and precise flight adjustment that leads to unrivalled results. Interchangeable gimbals, cameras and lenses mean these drones can be tweaked to help you achieve your desired goal. You should also notice whether they have extended battery lives or not.
Flying Capabilities
Before buying the drone, you should check whether it is ready to fly or not. When you buy a drone online, you should be familiar with the abbreviations like RTF, ARF and BNF. RTF refers to Ready to fly which means the unit comes with everything necessary to get it in the air within minutes from opening the package.
ARF refers to Almost Ready to Fly means you need a good level of assemblies to make it ready to fly. The full form of BNF means Bind-N-Fly that comes with the transmitter of your choice and binds it to the receiver included with the model.
Flying Time
Depending on your aircraft's type and the size of its battery, the flight time could vary between 5 and 30 minutes. Most beginner drones have flight times of around 5-10 minutes, but their batteries are cheaper and easy to swap.  Some people prefer to get 3-4 extra batteries, so they simply swap them and continue the flight.
There is also a provision that you can get additional batteries which completely depends on your choice. However, in the case of bigger and expensive drones, the batteries become expensive besides the other accessories. When you take the additional batteries your flight time also increases.
Camera
The camera is a common accessory in a drone. Leaving it on the desk helps squeeze a few more minutes of flight time out of your aircraft, due to its lower overall weight, so in case you don't plan to record/take photos, you can leave.
In some drones, cameras are attached to the body and ready to use. You can take it as photo/video gear that's flying in the air. To get mind-blowing footage, a drone with a camera is necessary. But the camera is not essential in the case of stunt drones.
Headless Mode
With the help of headless mode, you can fly your drone comfortably. With this feature, you can move the drone in different directions. If you are a newbie in flying a drone, you must look for headless mode. This can be an excellent feature to remove the confusion during the time of pressing the directional stick of your remote controller.
Headless mode is great when you want to have fun instead of constantly observing the direction the drone is facing. But, if you want to fly bigger and better drones in future, you should go without headless mode.
Return Home Function
The return home function returns your drone to its home point with the press of a button. This feature works great in situations when you lose the aircraft from your sight, you lose control of it and you panic or simply want to return the drone where it took off.
If your drone is a GPS-powered drone, you should wait for the drone to lock on to GPS satellites. This allows the drone to know exactly where it is before take off. Therefore a GPS powered drone knows where to go when you hit the Return home button.
Spare Parts
Before buying a drone you should ensure that you can buy spare parts for it. Because sometimes even a light crash may require you to replace motors, cameras or landing gear. Therefore you should make sure that the model of your drone has plenty of spare parts available. Most beginner-friendly quads already have tons of spare parts available online.
Conclusion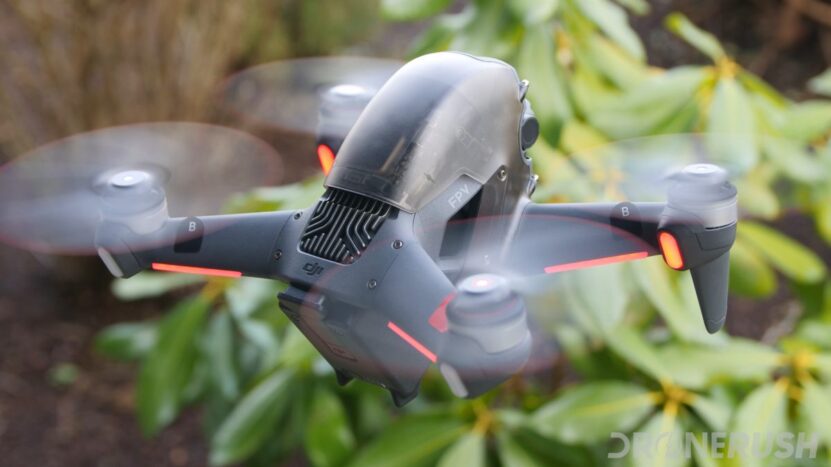 This article provides a detailed description of the best stunt drones. Although drones are used for many purposes, a stunt drone is designed to perform various tricks, 360 flips and barrel rolls that allow you to enjoy the flying process. Good quality drones will always give you a professional feeling and extreme joy.
Hope that after reading this article you've learned some interesting things about these drones and also about the best stunt drones for sale and that you feel like you can now make a better-informed purchasing decision for the future.
The buyer's guide is also mentioned to give you some good ideas on purchasing the best stunt drones so that you can go for the right product. Before purchasing a stunt drone you should consider the factor mentioned in the buyer's guide.
FAQs
What Is the Best Weather to Fly a Drone?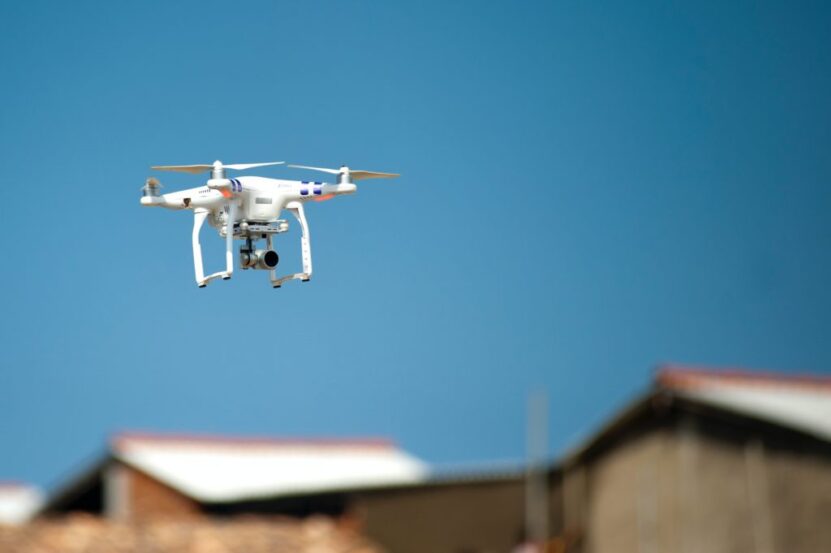 It would be best to fly a drone when the weather is sunny with a reasonable temperature (75 degrees Fahrenheit, for example). It would be good if there is little or no wind. Because cold temperatures cause batteries to lose charge faster.
How Are Drones Used in Weather Forecasting?
Whether drones can be flown through the entire vertical layer of the boundary layer of the atmosphere, and collect crucial data on temperature, moisture, air pressure and wind speed and direction. One way is through temperature, humidity and air pressure sensors affixed directly onto the drone.
Which Drone Can Do Flips?
DJI FPV can make it a fantastic choice for high-speed pilots. It is paired with the FPV Goggles V2.0, flips and other stunts will feel crazy, but even just flying around will be great fun. Work through the flight modes to learn how to fly a racing drone.
Can I Fly Two Drones at the Same Time?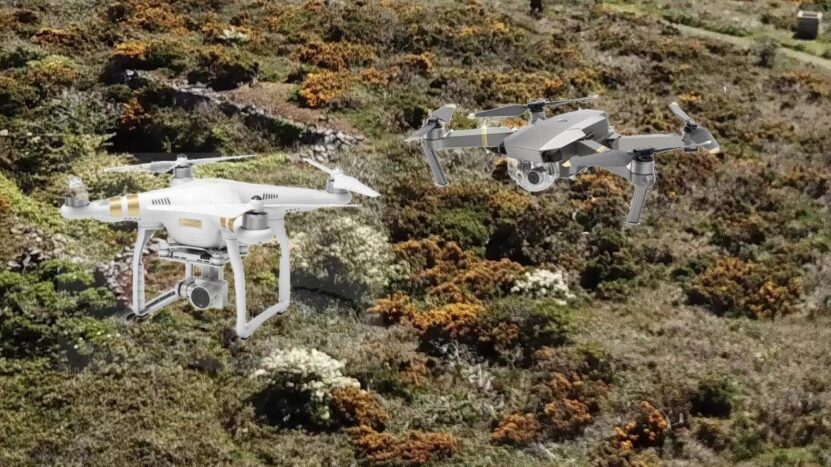 Yes, you can fly two drones at the same time. For this, you have to power up the first controller and sync it to the first drone. Next, power up the second controller and sync to the second drone.
How Long Does It Take to Charge a Drone?
It takes almost 15-20 minutes to fully charge a drone. It also depends on the size of the battery. It may take more time for the battery of a drone which is bigger in size and it may take less time for a smaller size drone.
Can I Fly a Drone Indoors?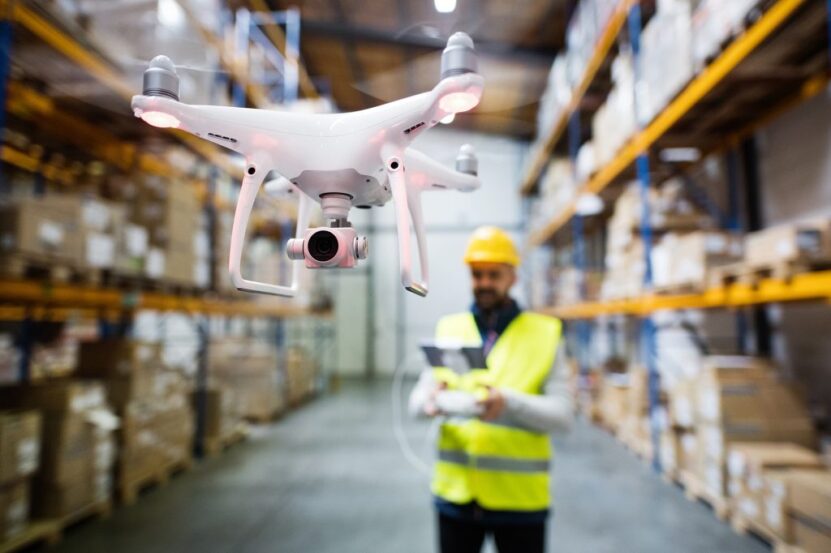 Yes, you can fly the Sky Viper s1700 Stunt Drone both indoors and outdoors. But, you should be careful of power lines, trees, and all regulations and safety hazards.
What Is the Flight Time of a Drone?
The flight time of a drone may vary between 5 to 30 minutes. The flying duration of a beginner drone is around 5-10 minutes.