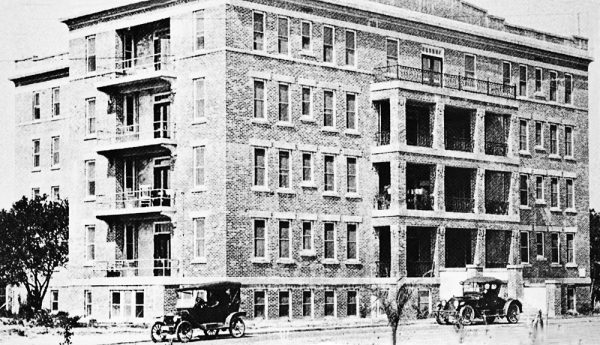 Orange General Hospital, 1918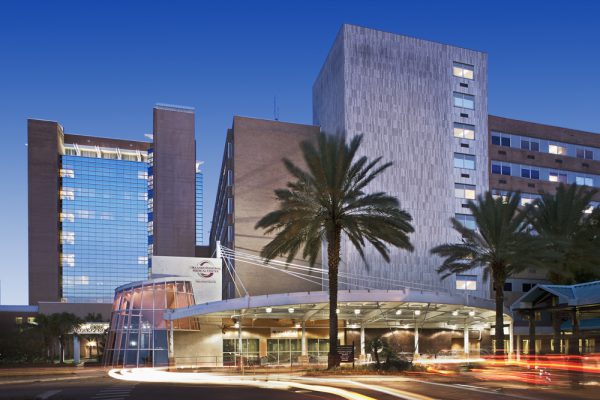 Orlando Regional Medical Center, today
Orange General Hospital, later becoming Orlando Regional Medical Center, opened the doors to its new 50-bed building on November 5, 1918. Over the next decade, it continued to add physicians and specialties to its services, growing alongside the city of Orlando. Today, ORMC is an 804-bed tertiary care center, and is recognized as having one of Florida's largest cardiac programs and is home to Central Florida's only Level One Trauma Center.
Florida Hospital
Florida Hospital Building, 1908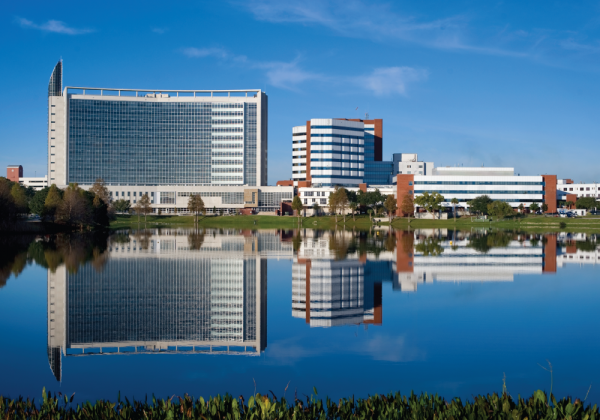 Florida Hospital, today
In 1908, the first building for Florida Hospital was purchased in Orlando by a group of Seventh Day Adventists that had a vision of bringing health and healing to the community. Over the next four decades, the two-story farmhouse expanded to include patient wings, surgical suites, delivery rooms and a doctors' lounge. Today, Florida Hospital in Orlando sits in the same spot and is one of the largest not-for-profit hospitals in the country, with all eight hospitals in the Orlando area system attending to more than two million patient visits per year.