Live dealer casino games have changed the online casino world from the ground up, creating unique new opportunities for the players and merging the live and online casino vibes into one.
Out of all the games players can now play on live casino platforms, live blackjack is one of the most frequented, as the popular card game's low house edge and exciting strategies make it a fan favorite.
When you sign up with a live dealer casino, you will find that multiple versions of blackjack are usually offered, and you may be wondering which of those versions suits you best. To find the online casino that is right for you, check out the US online casino reviews at pokerfuse.com.
We take a look at the most popular live dealer blackjack games spread at top online casinos and introduce you to the differences in the rules and the iUS online casino reviews at pokerfuse.comntricate differences you should know and understand.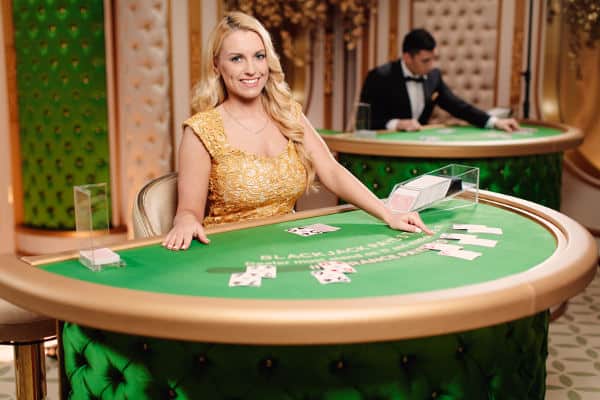 1. Classic Live Dealers Blackjack
The game of blackjack can be played with a whole host of rules and with many different tweaks, but the classic game of blackjack still dominates the industry and is the most popular version.
At tables dubbed "Live Blackjack" you will get to play that simple game, which uses the most basic of blackjack rules and gives the house only a tiny edge over the player.
As you sit down at these tables, you will get to choose your bet size and sit down at one of the boxes at the tables, as the dealer deals you your cards, along with the cards for other players at the table.
You will get to hit, stand, double down, take insurance, or surrender your hand, just as you would in your local casino, but no special side bets or other surprises will jump out of the background.
If you are used to playing blackjack at live casinos according to the standardized rules, the classic Live Blackjack tables will suit you best, but if you want some novelty in your game, keep reading and find out what other versions of live blackjack are out there.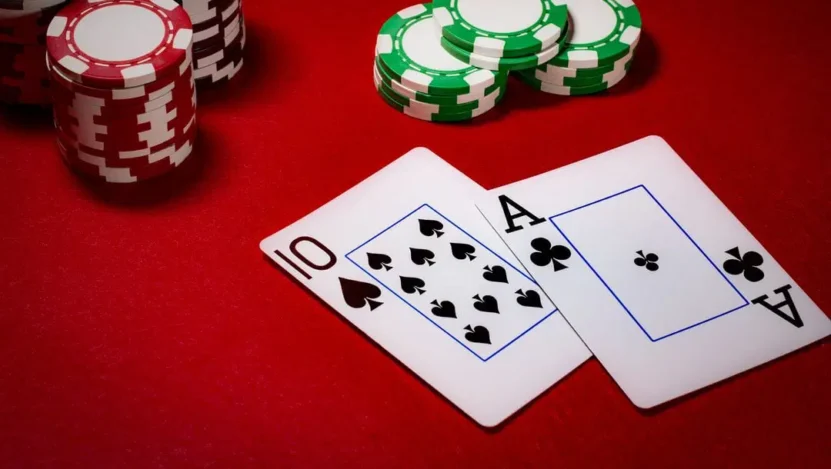 2. Infinite Blackjack
If you are up for some quick action and are bothered by sometimes having to wait for a seat at live blackjack tables, Infinite Blackjack is the perfect game for you.
While this version of blackjack follows the same basic rules as classic blackjack, it is also played one-on-one, you versus the dealer.
Every player who sits down at the Infinite Blackjack table will get to play the exact same cards, but have the right to make any decisions they want with those cards, with each hand playing against the dealer's hand separately.
On top of that, you will get to take advantage of four side bets at the Infinite Blackjack table, which include:
Hot 3: Pays if your first two cards + the dealer's up card equal 19 to 21
21+3: Pays if the first three cards form a flush, straight, or three of a kind
Any Pair: Pays if your first two cards are the same rank
Bust It: Pays if the dealer's hand busts
It is important to note that the four side bets offer much lower winning odds than the regular hand of blackjack, and that their RTP is in the 95% range, which means making such bets will reduce your overall expected value but make gameplay a lot more fun.
3 .Lightning Blackjack
Another exciting live dealer blackjack game from Evolution, Lightning Blackjack is all about winning multipliers and potential huge wins at the blackjack tables.
One of the big downsides of blackjack is that the most you can win in a single hand is 3:2 on your money, which many players simply don't find exciting enough.
With Lightning Blackjack, you get to pay double your initial bet to have Lightning Multipliers turned on, which gives you a chance to win up to 25x your money in every hand.
Lightning Blackjack is NOW LIVE in New Jersey for an electrifying spin on a groovy classic card game. Bolt into action now! #newstudio #evolution #LightningBlackjack #NewJersey

🔞 https://t.co/FAzLrzEl6V — Please gamble responsibly. pic.twitter.com/9DASCtmriP

— Evolution (@Evo_global) September 13, 2022
If Lightning Multipliers are on, a set of multipliers will be assigned to the different hand values you can end up with. For instance, winning a hand with less than 17 could net you 2x the win, winning with 18 could land you 4x the win, or getting 20 might be worth 25x more than usual.
Multipliers are also carried over between hands, and you can end up winning heaps of cash in a hot streak, which makes Lightning Blackjack one of the most exciting blackjack games ever created.
4. Speed Blackjack
Are you tired of your blackjack games playing too slow and want to speed things up? Speed Blackjack from Pragmatic Play is the ideal game for you in that case.
This exciting variation of live dealer blackjack gives players only 10 seconds to make their bets before proceeding to deal out the cards and play out a hand.
With gameplay significantly sped up, you will be playing more hands of blackjack per hour, which is ideal for players who know strategy perfectly and want to act as fast as possible.
Side bets such as 21+3 and Pairs Plus are also available, and you will be given a chance to bet behind on these if there is no room at the table for you to join the regular action.
5. Free Bet Blackjack
Free Bet Blackjack from Evolution is another twist on the classic card game which allows you to use your double down and split options without having to pay anything for them.
If this sounds too good to be true, you should know that there is a slight catch. If the dealer busts but their hand is exactly 22 in value, they will push against your hand.
So, even if you have 21, you will still only get your money back against the dealer's 22, but will win against 20 or less. On the other hand, you will get to double down on your hand or split your pairs without any cost at all.
The odds of these two things even out quite a bit, but you will get to push your strong hands hard without any extra risk, while having to hope the dealer won't get 22 exactly when you have a strong hand yourself.
The strategy for this game is pretty much the same as regular blackjack, but some new scenarios will pop up and make things more interesting every now and then.